Flagler County Marina's - A Boaters Delight
Posted by Jordan Capela on Wednesday, February 15, 2023 at 2:28:05 PM
By Jordan Capela / February 15, 2023
Comment
If you're looking for a marina that offers the best amenities and services in the Palm Coast area, you've come to the right place. Here we will explore all the marinas located in this beautiful city and discuss why they are some of the top choices when it comes to buying a boat or just spending time on the water. So, grab your life jacket and let's dive into what makes these marinas so great!
Yacht Harbor Marina
Yacht Harbor Marina isn't just about its looks; it also offers plenty of amenities to make sure your stay is as enjoyable as possible. Offering an on-site restaurant as well an on-site heated pool, hot tub and fitness center, there's something for everyone here. Bringing the family or looking for a little extra? No problem! Hammock Beach Resort is just a hop, skip, and a jump away and is easily accessible by shuttle! And if fishing is your thing, you'll be happy to learn that there are several local fishing charters available right at the marina as well as boat and jet ski rentals! You'll also be excited to learn that Yacht Harbor Marina offers floating docks for convenient and easy access, laundry facilities, power hook-ups and so much more! Plus, with its helpful staff and convenient location near many popular attractions like Daytona Beach and St Augustine Beach, Yacht Harbor Marina has everything you need for a memorable getaway on the water.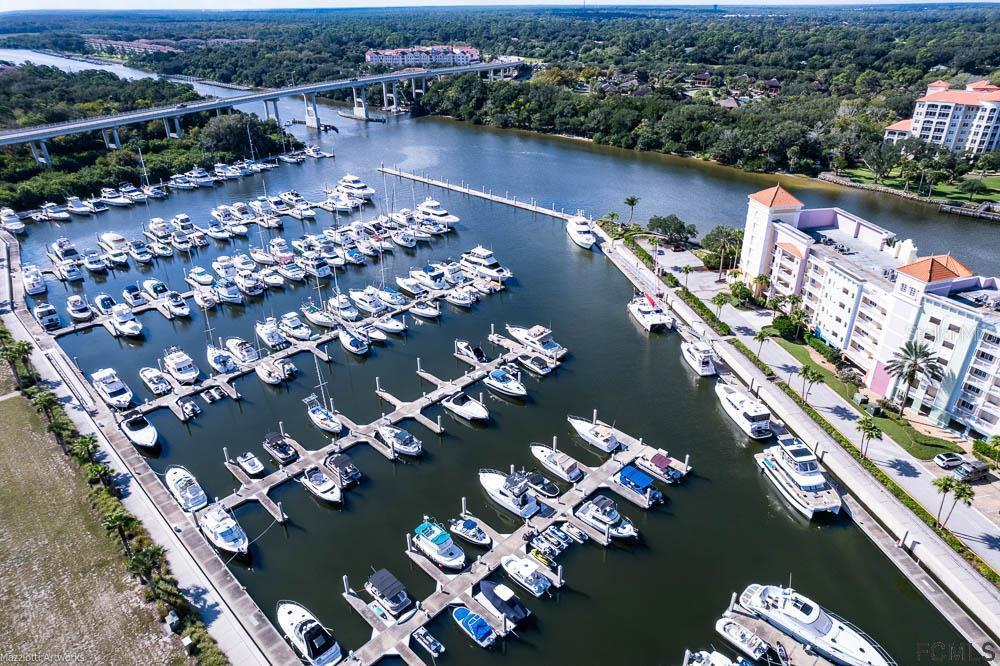 Marina del Palma Yacht Club & Marina
When you arrive at Marina del Palma Yacht Club & Marina, you'll find plenty of amenities to make your stay as comfortable and convenient as possible. The facility offers full-service boat slips with power hookups and fuel docks so you can refuel easily before heading back out into open waters. Onsite laundry facilities are also available so that you can keep your clothes clean while out on an extended voyage. Additionally, there's a restaurant and bar located right onsite so that you don't have to worry about finding a place to eat after a long day on the water. If you love luxurious amenities, then Marina del Palma is the place for you! This marina offers not only slips but also dry storage spaces with 24/7 security surveillance. Boaters can take advantage of their heated outdoor pool with a hot tub, outdoor tiki bar with live entertainment, private cabanas available for rent, as well as multiple restaurants located onsite. It doesn't get much better than that!
Palm Coast Marina
This marina is one of the most sought-after destinations for boaters located on the east coast due to its convenient location and top-notch facilities. Let's take a look at what makes this marina so special. The location of Palm Coast Marina is unrivaled. Situated in Flagler County along the Intracoastal Waterway, it's only a short trip from St. Augustine and Daytona Beach, making it ideal for day trips or extended stays. Additionally, it's just a few miles from the Atlantic Ocean so you can explore some of the best fishing spots around with ease. Whether you're looking to explore nearby waters or want to stay close to home, there's something for every type of boat owner at this marina! Palm Coast Marina offers some of the best facilities and amenities available on the east coast. There are over 100 slips available with power hookups as well as cable TV access. The marina also has a fuel dock, laundry room, fitness center and more. For those who enjoy being out on the water, they offer kayak rentals and pontoon boat tours that will take you out into some of the most beautiful locales that Palm Coast has to offer.
West Marine
West Marine located in Palm Coast is the premier destination for all your boating needs. Providing convenience to customers, West Marine is set up for any and all of your boating necessities. In today's hectic lifestyle West Marine makes sure that all the items you need to make your boat adventure perfect are readily available in the area. It allows you to save precious time instead of searching multiple shops or worrying about making an online order on time. West Marine has developed itself as a reliable source among boat owners who can trust it when they go out in search of equipment, accessories and parts needed for their boats. So make West Marine stop in Palm Coast your first when it comes to anything related to boating!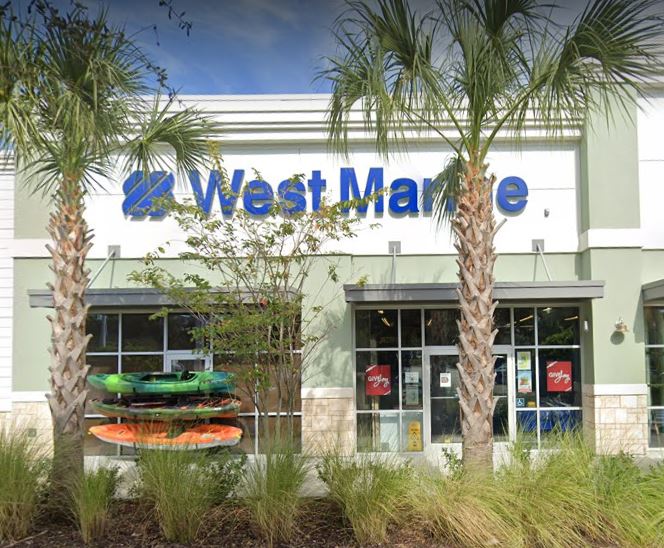 It goes without saying that Flagler County is a dream destination for the avid boater, boasting some of the most stunning marinas in the nation. Whether you settle in Flagler County to enjoy your time on the water or are just passing through, you will be mesmerized by the quality and charm of Flagler County's marinas. From luxurious amenities to well-maintained infrastructures, Flagler County has everything that a boater could possibly desire. In Flagler County it's not just about being close to the water, it's about making sure your boating experience is as enjoyable as possible. Come and discover why Flagler County is truly a boater's delight!