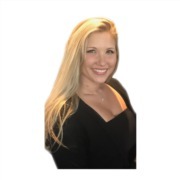 Hi, I'm Mary! Florida native and have been in Flagler county for the better part of the last 16 years. Originally from South Florida so the move up here was a big but beautiful adjustment. I absolutely love where I live, this area holds your coveted quaint small-town vibe while still giving you the city feel from both Daytona and St Augustine! I live in Palm Coast but I went to school in St Augustine for many years and am confident when I say there is nothing like these areas! 
I have experienced and understand firsthand the relocation process, and all the chaos it often comes with. That's why I aim to be there to help every step of the way to make it as enjoyable as possible! The best part of my job is the wonderful people I work with so whether you're a first-time or experienced buyer, looking to sell, or even if you're just needing tips for updating your home or suggestions for local attractions, I'm your girl!
When I am not helping people find their dream homes or supporting their selling ideals, you can find me spending time with my family. I have a beautiful little girl, a baby boy on the way, and an amazingly supportive husband (who also happens to specialize in mortgages!). I also enjoy the beach, anything outdoors or on the water, loving on my dog, and organizing things around my home for fun!
If you are new around here, I'd love to chat! Let's meet for coffee! I'd love to treat you to one of my favorite places around town.