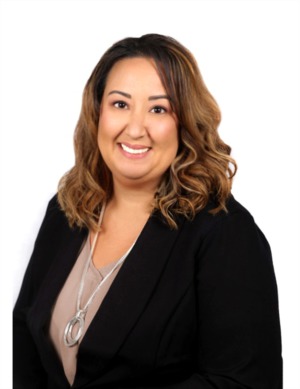 With the twin pillars of faith and family as her inspiration, in-demand Palm Coast realtor Crystal Calderon has built a following of devoted clients through hard work, unwavering integrity, and consistently delivering on clients' specific wants and needs.
A wizard with numbers, Crystal began her career in the financial field, but transitioned to real estate to fulfill her desire to serve fellow community members in a more meaningful way.
Today, with 19 years of a successful track record assisting thousands of home buyers and sellers in Flagler County, Florida, Delaware, and Maryland, she combines the exacting standards required in accounting with a keen understanding of the local market to fulfill her commitment of "changing lives through real estate."
Crystal earns the respect of those she serves by working tirelessly on their behalf and by always offering them insider knowledge and calming, candid advice that ensures they are well-informed when navigating an ever-changing real estate market.
As a proud member of the RE/MAX® family, she has been recognized for her high-touch client services and professionalism with a number of awards, among them the RE/MAX 100% Club Award and the RE/MAX Executive Club Award.
She is also the proud parent to daughter Alexis, a student at Flagler College, and enjoys travelling and spending time with friends and family in her spare time.
If you're seeking an agent with a deep respect for the demands of buying/selling a home who is committed to being by your side every step of the way, call on Crystal to answer your questions or concerns.
2022 RE/MAX 100% CLUB AWARD
2021 RE/MAX 100% CLUB AWARD
2020 RE/MAX 100% CLUB AWARD
2019 RE/MAX EXECUTIVE CLUB AWARD
2018 RE/MAX EXECUTIVE CLUB AWARD