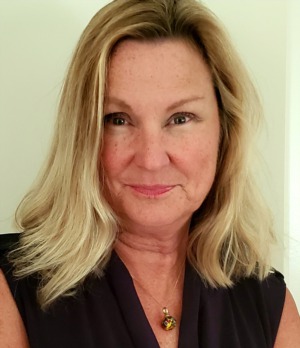 I started my career furnishing villas and flats for an International company in Dubai, United Arab Emirates. I then joined British Property Consultants, Cluttons, in Dubai and the London, England Docklands. After a return to the United States with a move to Atlanta, Georgia I used my Foreign Language degree from The University of Colorado teaching Spanish, Portuguese, French, German, and English as a Second Language. I am a fluent speaker of Spanish and Portuguese. When our children were grown, we moved to Palm Coast in Flagler County where we built our home in The Hammock under the live oaks and palm trees on my favorite street in the world. I gained experience in Coastal Risk Insurance and Mortgage Lending while working for State Farm for 6 years. Now I apply my local experience and knowledge to assist buyers and sellers in coastal Florida as a full-time REALTOR with RE/MAX Select Professionals, right here in the Hammock of Palm Coast, located on the scenic A1A.
Ann Griffiths
Falo português. Hablo español.
If you are interested in more of life in and out of the Hammock, check out my blog: AnotherDayInTheHammock.com
Testimonials
1/29/2020

Sold a Single Family home in 2020 in Palm Coast, Florida


Ann was absolutely fantastic to work with She was diligent and informative. If I had a question about anything related to the sale of the Estate, State laws, and if she didn't know the answer she would immediately seek out the answer or find the appropriate person to respond to my question. She is so pleasant hardworking and represented our interests, concerns, and Estate with honesty and commitment.
Leslie Mangano
Jun 23, 2019
Bought a home in Palm Coast, FL in 2019
Ann Griffiths has been extremely helpful. She kept us informed on the status of our newly purchased home. Ann made it easy to close on our house. Ann made it possible. She referred us to a good mortgage company. Any assistance that I requested Ann was there to assist me. Excellence service. Ann would respond any time of the day to my questions. Always available with timely responses. Ann has made our home purchase easy. We really enjoyed Ann and all the help she provided.
Source: RealSatisfied
Brenda McFarland
May 02, 2019
Bought a home in Palm Coast, FL in 2019
We were moving from the other side of the country and needed help with locating the perfect home and community. Ann took us to visit several communities and also several home builders. She helped us learn about the areas we visited and to understand the differences about purchasing a home in Florida compared to other states where we had lived--insurance, CDDs, and home construction methods, etc. She was quick to pick up on the type of home and community we were looking for. In a few days time, we found the perfect home and neighborhood and Ann was great about communicating with the seller and his agent as we worked toward closing. Anyone from another state looking to buy in Florida couldn't find a better agent than Ann!
Source: RealSatisfied
Lynn Brazen
Nov 12, 2018
Bought a home in Palm Coast, FL in 2018
complete knowledge of area and homes for sale, along with funding knowledge and opportunities
Source: RealSatisfied
Will Rodgers
Aug 16, 2018
Bought home in Daytona Beach, FL in 2018
Everything was covered with this survey. Ann from our first phone contact sent me info on the types of property I was interested in the price range I wanted to be. I was so pleased with her professional services & her personal touches. I'm still enjoying the gift basket she gave me on the day of closing, Thanks again Ann...
Source: RealSatisfied
K
Rita Siegel
More Testimonials